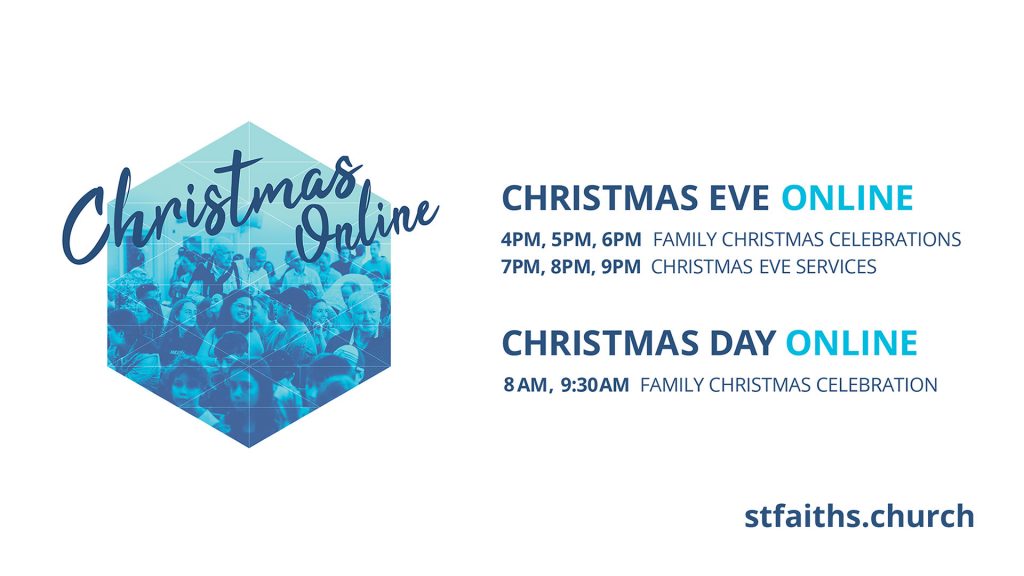 CHRISTMAS EVE - ONLINE
This year our Christmas services at St Faith's will look a little different - but hey, we're getting used to different this year! Different doesn't mean that we're going to stop gathering to celebrate the coming Jesus - in fact, we hope that we'll be live in your lounge room on Christmas Eve!
Christmas Eve: 4pm*, 5pm*, 6pm*, 7pm, 8pm, 9pm (* kids spot included)
CHRISTMAS DAY - ONLINE
On Christmas Day we will host two online services only - 8am and 9:30am
(please note that our plan to have an in-person service at 8am has changed due to COVID restrictions).