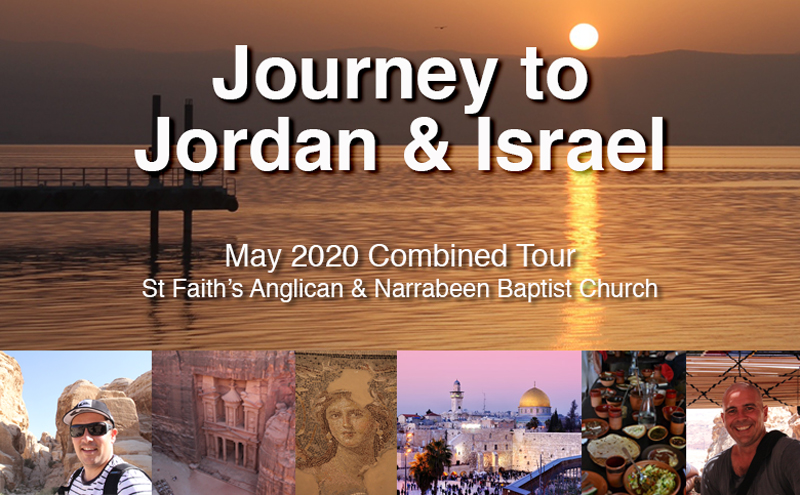 St Faith's Anglican Church together with Narrabeen Baptist Church, are excited to launch our first ever "Journey to Jordan & Israel".
9th - 24th May, 2020.
Come and join us on a two-week journey that begins in Jordan exploring the lost city of Petra, viewing the Promised Land from Mt Nebo, and encountering Amman. We will then travel across the Jordan River into Israel and to such places as Jericho, Masada, the Dead Sea, the city of Jerusalem, the Sea of Galilee and to so many more places that we encounter in God's word. Leon Stead (Narrabeen Baptist) and Ben Molyneux (St Faith's Narrabeen) along with expert local guides, will help deepen your understanding of the life and ministry of Jesus as we travel in the footsteps of God's people of both the Old and New Testaments. Share in a wonderful experience which will leave you with insights and memories for a lifetime. Spots are limited!
Information Night
Thursday 4th April, 7:30pm
St Faith's Anglican Church, Clarke Street, Narrabeen