Soulies Youth is back in person! We're excited to be able to meet together face to face again, at slightly different times to normal. This is so we can safely meet and adhere to government restrictions.
You can view the times for each year group below! If you have any questions please feel free to get in touch with our Youth Minister:
Mitch Everingham -
mitch@stfaiths.org.au
If you haven't been to Soulies before it would be great if you could fill out this form so that we capture everyone's contact details correctly. It's also a great way to ensure you get our emails if you don't receive them currently:
Click here!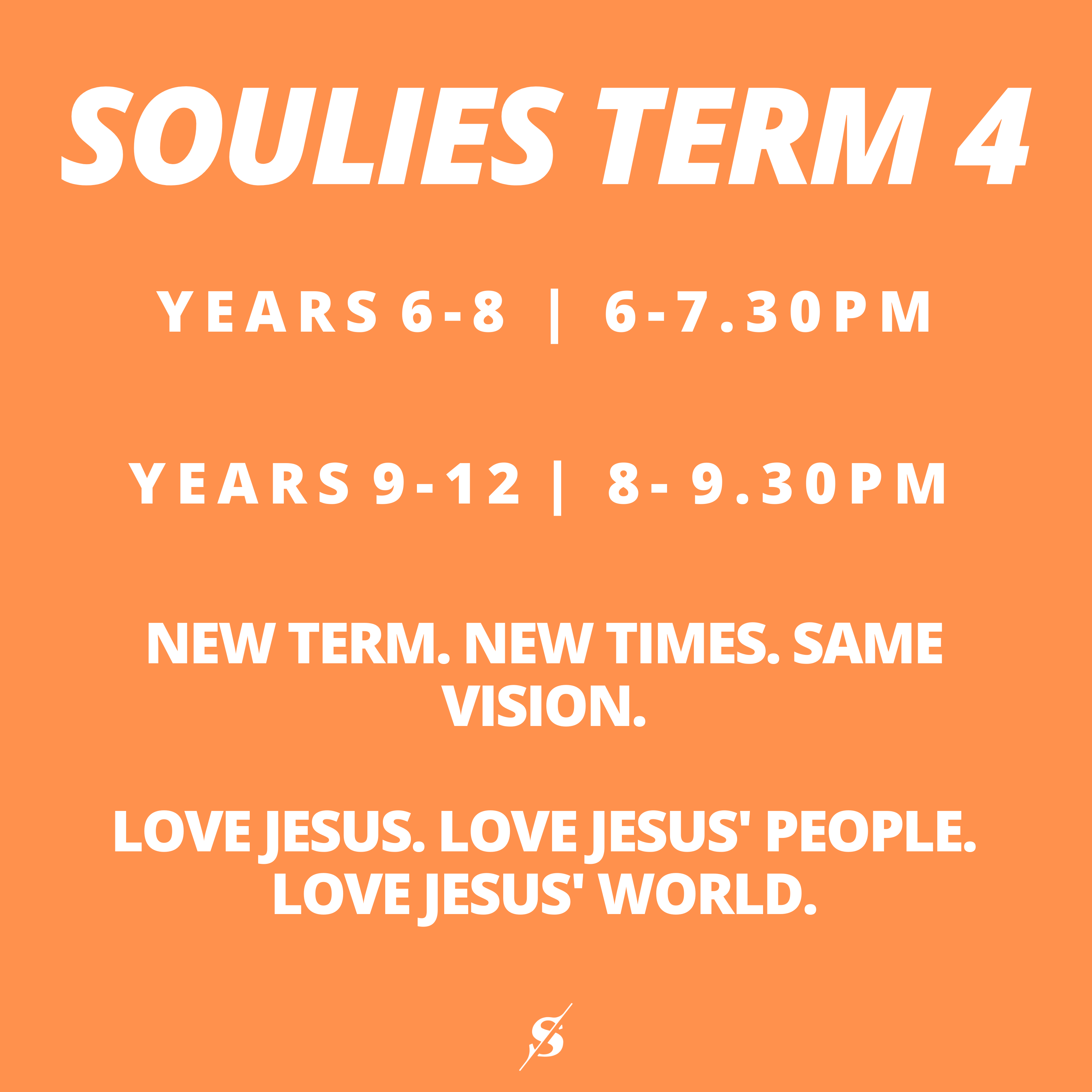 We're pumped for our best Summercamp yet! The best news is we are back at Waterslea AND Kaloona!
This year we'll be looking at the theme of grace across the whole Bible - we're calling it 'Grace upon Grace'. We'll also be building friendships and our Soulies community and having heaps of fun!
To find out more details and to get registered head to:
bit.ly/summercamp21