You are welcome at St. Faith's!
Each week we open the Bible, hear a talk, pray, sing, spend time in community, and hear stories from people of how Jesus has changed their lives.
Our church services are not like a club or an event. We're a community of ordinary, imperfect people who gather around the Bible's message about Jesus. Our meetings are open to everyone — whether you're full of questions, brand new to Christianity, finding your way back to church, or been a believer for as long as you remember.
There is room for you here!
Our Service Times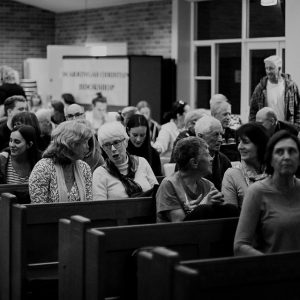 Traditional
SUNDAY 8.00AM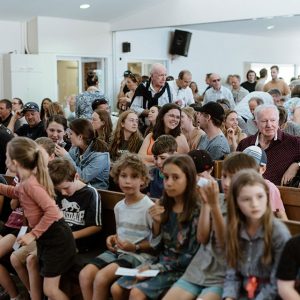 Morning

Sunday 10.00AM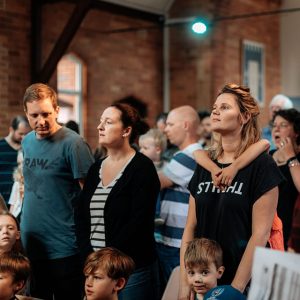 Afternoon
SUNDAY 4.00PM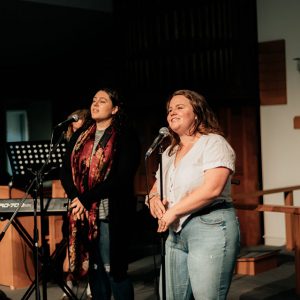 Night

Sunday 6.30PM
Traditional Church
8.00am Church is an Traditional style service, where we enjoy singing which is led by our dedicated choir each week. We regularly celebrate Holy Communion together as part of our service. Our aim is to serve our mostly mature congregation with effective Bible teaching, in the context of a loving Christian community.

For more information contact the church office on 9971 1048 or office@stfaiths.org.au
x
SUNDAY 10.00AM
Our 10am morning service is a vibrant and fun community, catering for both adults and kids. After some time singing together as a church family the children head out to the Morning Kids program, while adults stay in church to learn from the Bible, pray to God, sing God's praises and encourage one another.

Morning Kids Program here.

For more information contact the church office on 9971 1048 or office@stfaiths.org.au
x
SUNDAY 4.00PM
We love to help each other grow in our faith and love of Jesus. We do this by meeting together each Sunday at 4pm to hear a sermon from the bible, sing God's praises and then enjoy some fellowship over good food.
We also have a great kid's program on Sunday arvo.
So whether you are checking out Jesus for the first time or looking for a new church family- you are more then welcome to come and join us.
For more information contact the church office on 9971 1048 or office@stfaiths.org.au
x
SUNDAY 6.30PM
Our 6.30pm night service is a cross-generational gathering with a strong and vibrant young adult and youth community. Our music is lively, the Bible is taught faithfully and relevantly and we work hard at serving each other and our community as we seek to follow Jesus. We welcome people of all ages and stages of life.

For more information contact the church office on 9971 1048 or office@stfaiths.org.au
x
What about kids & youth?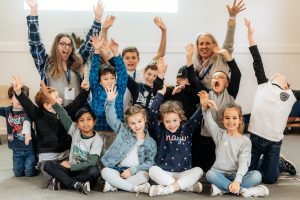 We love kids at St. Faith's!
St Faith's has children's programs that run during our 4pm and 10am Services as well as Lighthouse, a kids club on Friday afternoons. Together we explore the Bible and the person of Jesus Christ through fun and engaging age appropriate activities.
Learn more about out Kids programs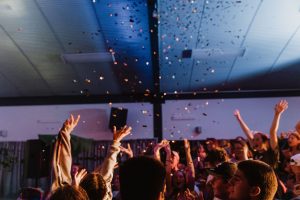 Youth at St. Faith's
Soulies youth community meets every Friday during school term. We have short talk from the Bible, chat the passage, and have a whole lot of fun while we do it: playing games, building relationships with each other and eating great food.
Learn more about Soulies
What to expect
Answers to some common questions you may have about our church and what goes on each week.
We are located at 5-9 Clarke St Narrabeen, NSW, 2101.

If you are coming from the south you can access Clarke street from Pittwater road. If you're coming from the North, you will need to turn right at Mactier street, then come down Clarke street.
We are a casual crowd at St. Faith's - we welcome everything from thongs through to suits! Wear what you would usually wear when you head out with friends or family.
What do I do when I get there?
We've got parking on site, so plan to arrive early to get a spot. You'll then meet some of our friendly welcoming team who can show you around or just say hi. We aim to start on time, so you can grab a seat wherever you are comfortable and the service usually starts with a few songs.
What happens during the meeting?
A usual Sunday involves singing some songs, hearing from the bible, praying to our great God and a message from one of our pastors.
There's no pressure to take part in anything in particular, you can sit back and take it in if you wish.
Afterwards, there's usually some food and we love to hang out and catch up and get to know eachother.
What kind of church are you?
We are an Anglican church, but we welcome anyone from any denomination or faith background. We love Jesus, and we love the Bible - what you hear from the front will be bible based, and about the life, death and ressurection of Jesus.
What if I have more questions
We would love to hear from you! Just get in touch with us...